Adventszeit im Lindt Home of Chocolate
Ein genussvolles Erlebnis
Dieses Jahr wird die Adventszeit im Lindt Home of Chocolate nicht nur süss, sondern auch spannend und hoffentlich ziemlich farbenfroh… Für jedes Advents-Wochenende haben wir uns etwas Spezielles überlegt. Kommen Sie vorbei und geniessen Sie die einmalige Stimmung!
Magische Momente im Advent
1. Advents-Wochenende: 26./27. November
Gestalten Sie Ihre eigene Schokolade in unserem Kurs
Am ersten Advents-Wochenende starten wir mit den beliebten Weihnachts-Schokoladenkursen. Machen Sie sich und Ihren Kindern eine Freude und erleben Sie besondere weihnächtliche Momente in der LINDT CHOCOLATERIA. Eingekleidet in einer Lindt Maître Chocolatier Uniform stellen Sie weihnachtliche Schokoladen-Kreationen her, die Sie schön verpackt in einer "Klausmütze" mit nach Hause nehmen.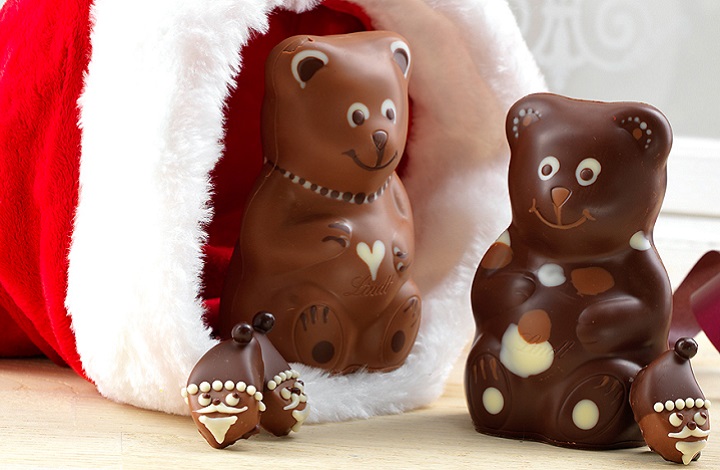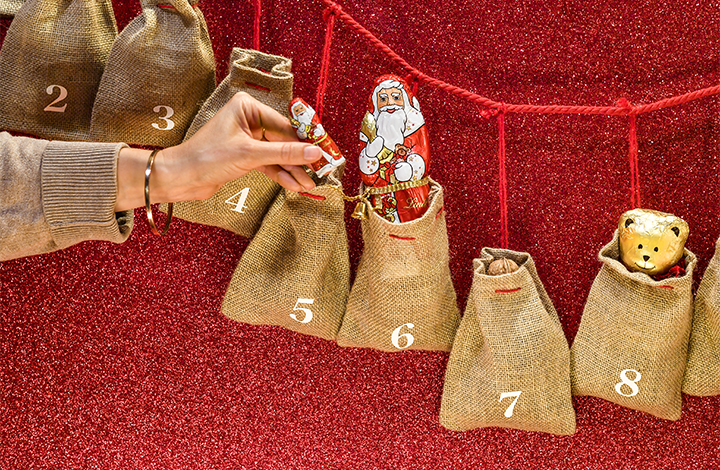 2. Advents-Wochenende: 03./04. Dezember
Samichlaus-Besuch
Am 03./04. Dezember ist der Samichlaus mit seinem Schmutzli im Lindt Home of Chocolate zu Besuch. Er wird den ganzen Tag im Haus anzutreffen sein. Alle Kinder die ihm begegnen und einen Samichlaus-Vers oder ein Weihnachts-Gedicht vortragen, erhalten einen schokoladigen LINDT Samichlaus von ihm persönlich.
3. Advents-Wochenende: 10./11. Dezember
TEDDY Suche
Wusstet ihr, dass sich im Lindt Home of Chocolate (neben den schokoladigen) einige weitere Teddys verstecken? Alle Kinder die sich am 10. oder 11. Dezember auf die Suche machen möchten, erhalten am Welcome Desk einen Plan auf welchem sie nach erfolgreicher Suche die Teddy Fundorte einzeichnen können. Bei Abgabe des vollständigen Plans im Shop des Lindt Home of Chocolate erhält jedes Kind eine süsse Überraschung.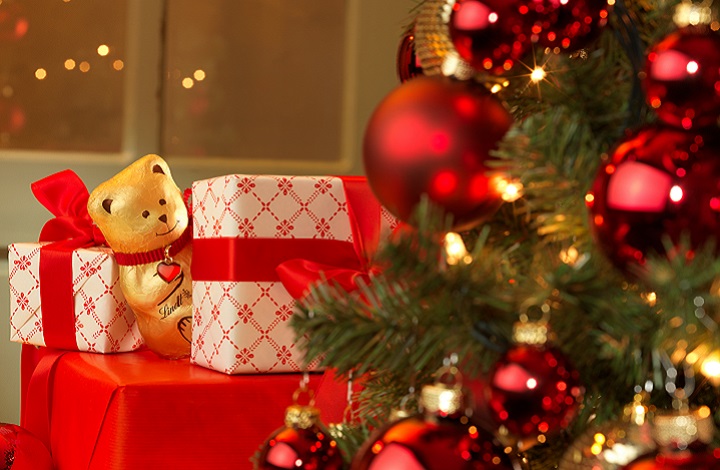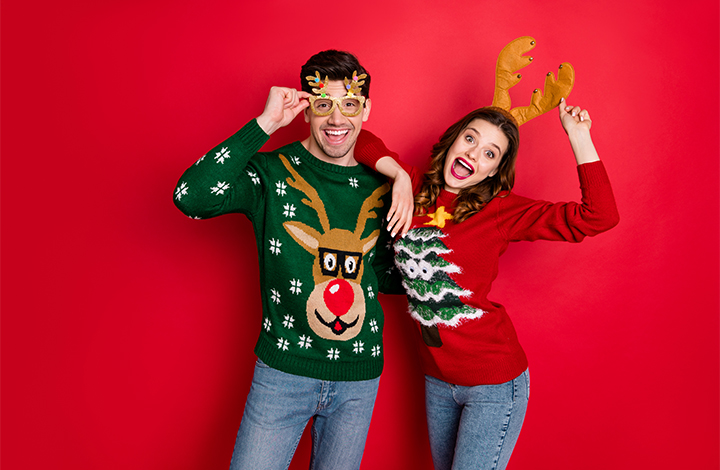 4. Advents-Wochenende: 17./18. Dezember
Christmas Jumper Weekend
Es wird bunt im Lindt Home of Chocolate. Allen Besucher:innen die am 17. oder 18. Dezember eine CHOCO DELUXE Führung gebucht haben, schenken wir einen einzigartigen Teddy-Christmas-Jumper (limitierte Edition) geschenkt. Natürlich sind auch alle Mitarbeitenden im Lindt Home of Chocolate im Christmas Jumper unterwegs.