CAFÉ
The hot spot for connoisseurs
In our café, we will spoil you with sweet and savory delights that will add another culinary highlight to your visit to the Lindt Home of Chocolate. Our menu is full of tempting treats – why not try our fresh, handmade waffles and ice cream creations topped with the finest chocolate sauce?
Chocolaty surprises
In the café of the biggest chocolate museum in Switzerland, of course you'll find an impressive dessert menu. It boasts enticing treats such as fresh, homemade waffles with fruit and ice cream, all topped with the finest chocolate. Our popular, homemade ice cream cones are also completely irresistible with their delicious fillings and creative decorations.
Hot chocolate as you've never seen it before
We also make chocolate dreams come true in cups, our large ChocoChino cups. Rediscover the classic "hot chocolate". Why not try it with fresh cream, our Crème Noir cocoa cream, orange liqueur, or make it really pack a punch with chili and Tabasco. If you only need something lighter to refresh you, how about a delicious minty boost with coconut water, fruit and herbs?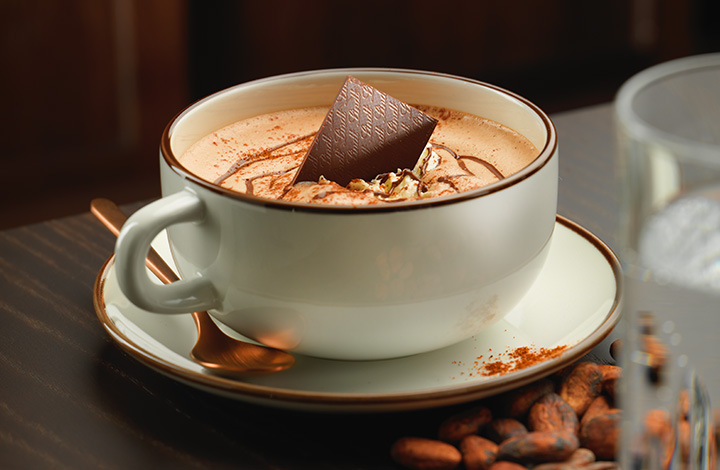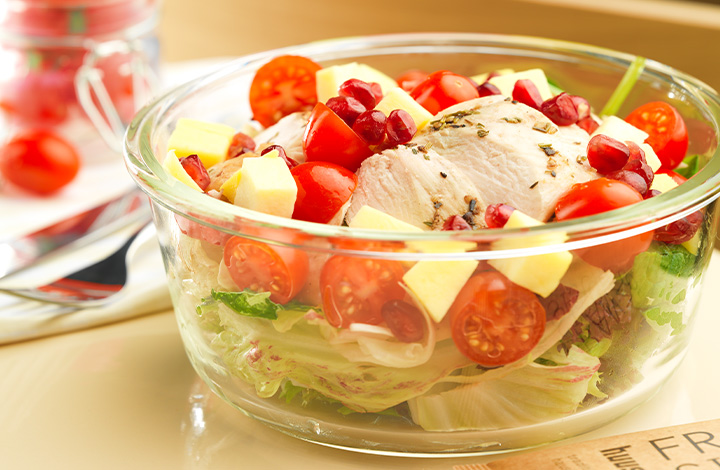 Savory delights
We have tasty salad bowls available with or without meat, as well as a large variety of delicious toasties and quiches for you to sample. Why not try them with vegetables, finest cheese, grilled chicken, or Middle Eastern hummus. Enjoy our surprising seasonal offers.