CHOCOLATE FACTORY
Our pilot plant
In this unique pilot plant, our experts develop new recipes, refine production techniques and gather valuable practical experience. The pilot plant gives you the chance to look behind the scenes and follow a product every step of the way as it is produced.
The stations in our glass-windowed chocolate factory
Shell forming station
This is the first station for chocolates with a filling. Here, tempered chocolate is placed in a heated mold. The shells are then shaken so that the air bubbles disappear and the chocolate is evenly distributed in the mold.
Finally, the excess chocolate is poured off. Once the shell has cooled, it can be filled.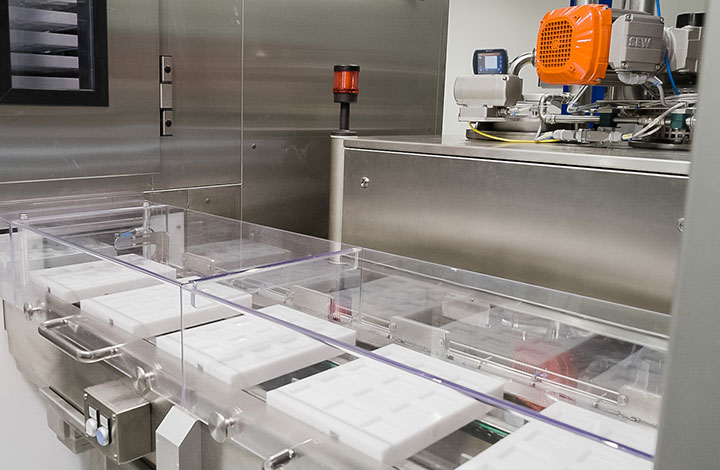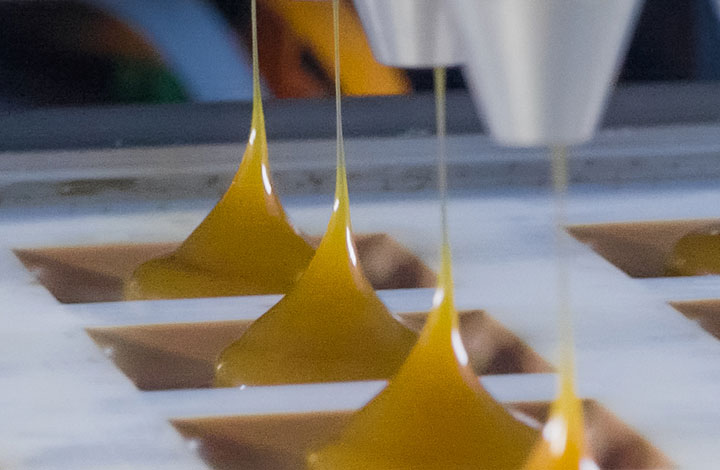 Filling station
The depositing heads fill the chocolate shells with delicious fillings such as caramel, gianduja and fruit fondant. The shells are then also shaken at this station before they are cooled.
Bottoming station
The filled shells are closed with a generous pouring of chocolate. In order that the bottom chocolate can properly join to the shell and the filling, the filled molds are gently warmed.
The excess chocolate is then removed and reused for the next bottom. The finished product is cooled for a final time, removed from the mold and then wrapped.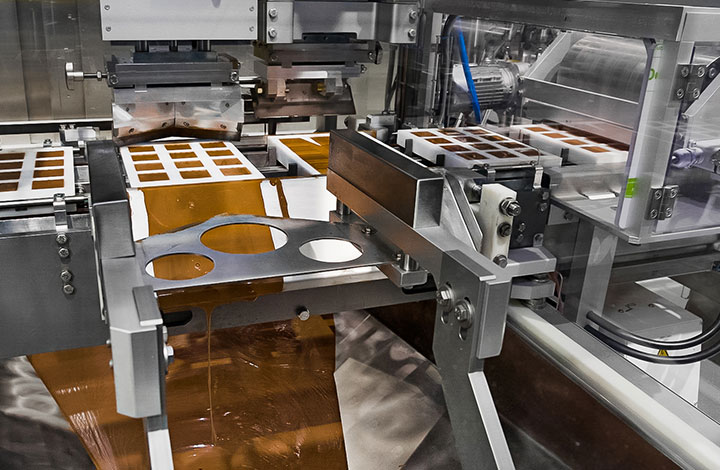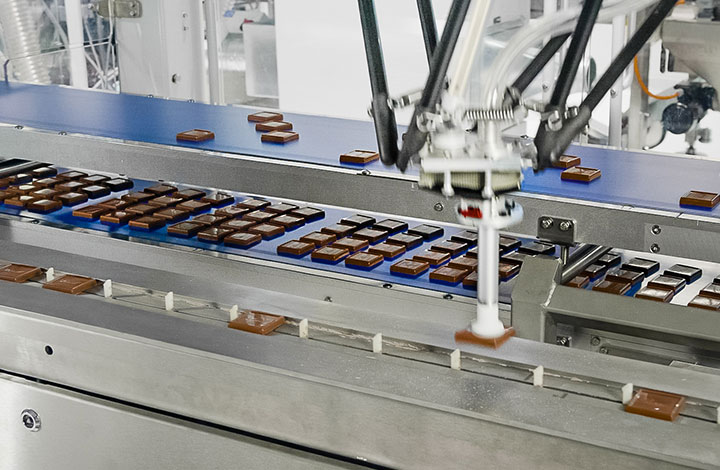 De-molding and wrapping
The cooled, finished chocolates practically fall out of the molds themselves. A gentle tap ensures that absolutely no chocolate is left behind.
Finally, the wrapping machine is used to wrap each bar individually in protective foil. This guarantees that the chocolate keeps its full aroma.
A glimpse into the chocolate factory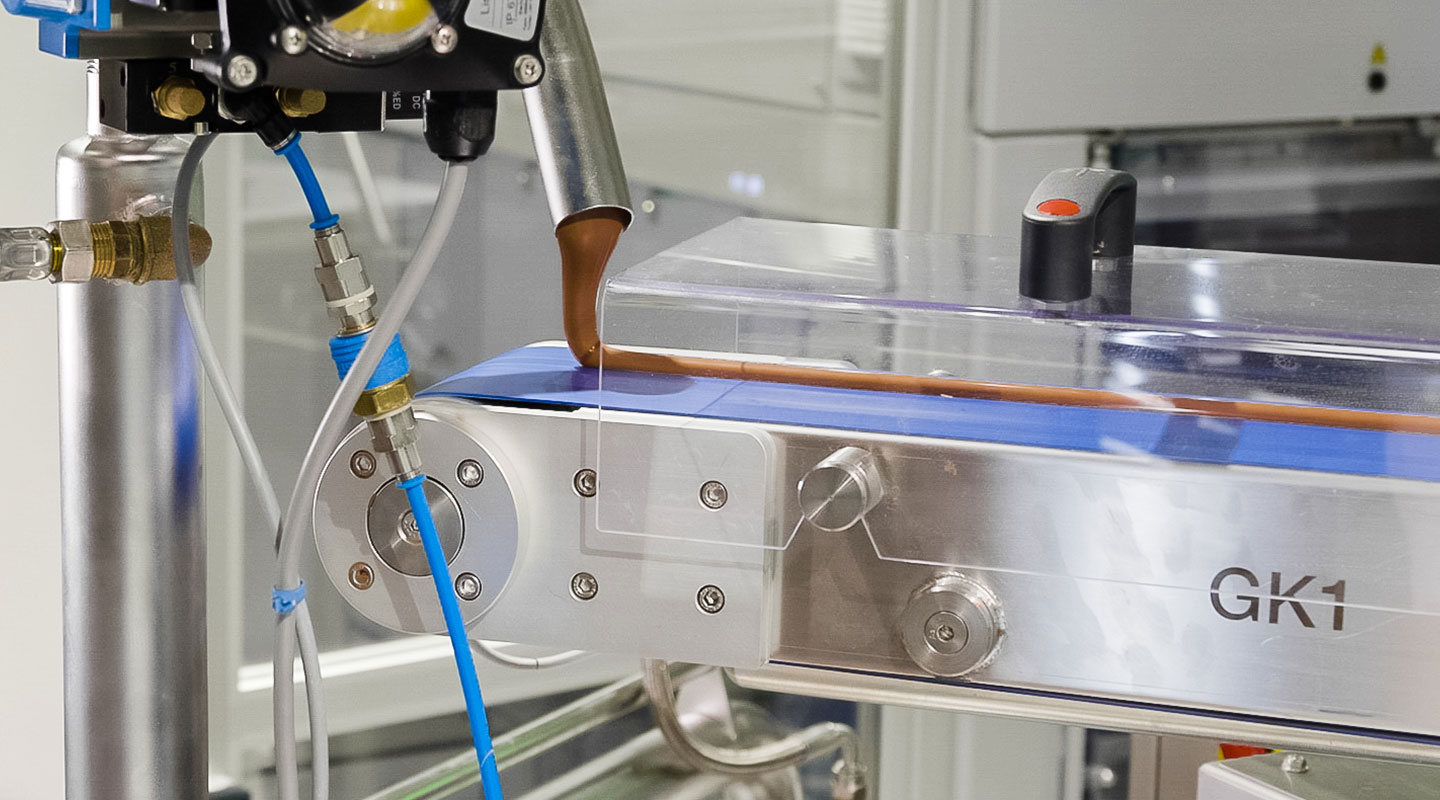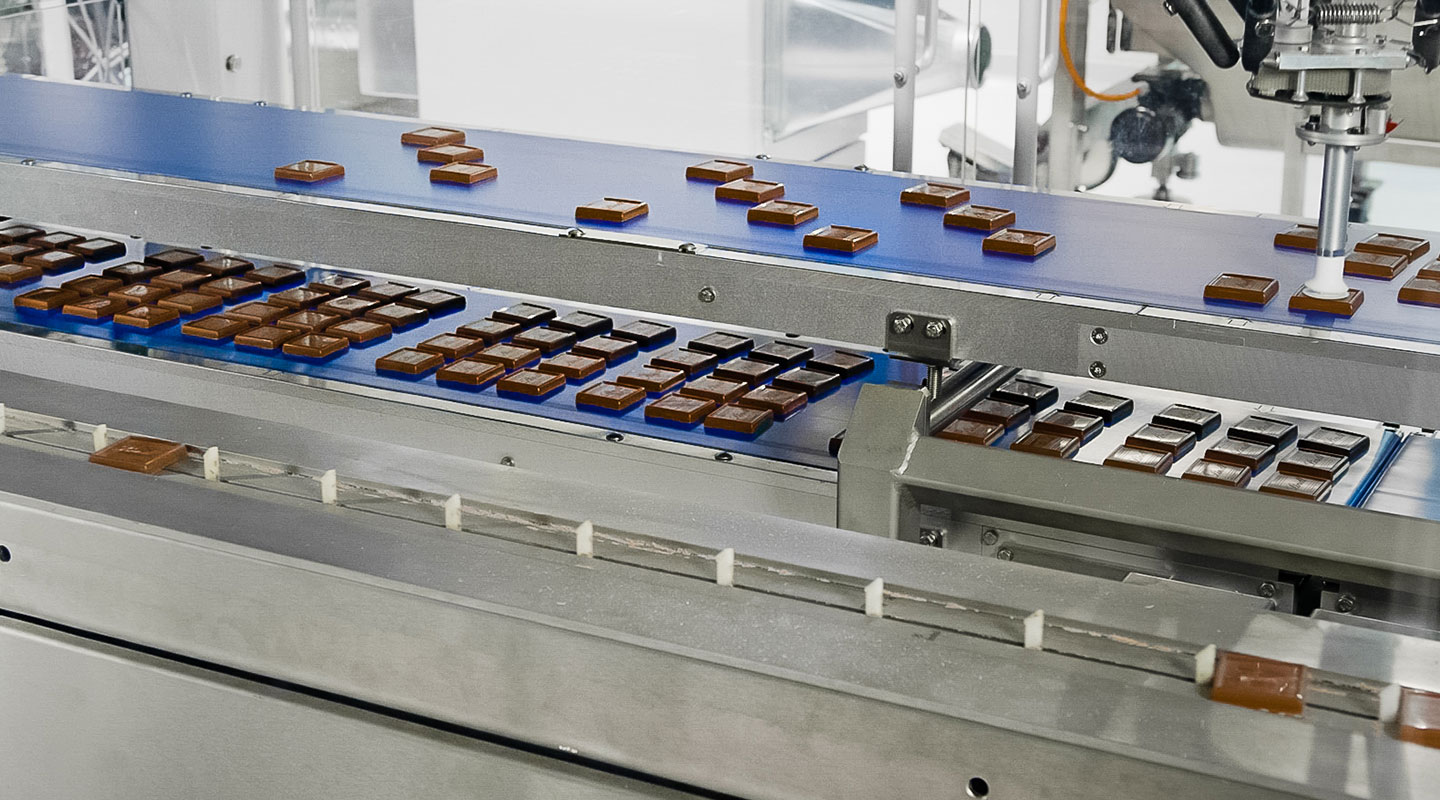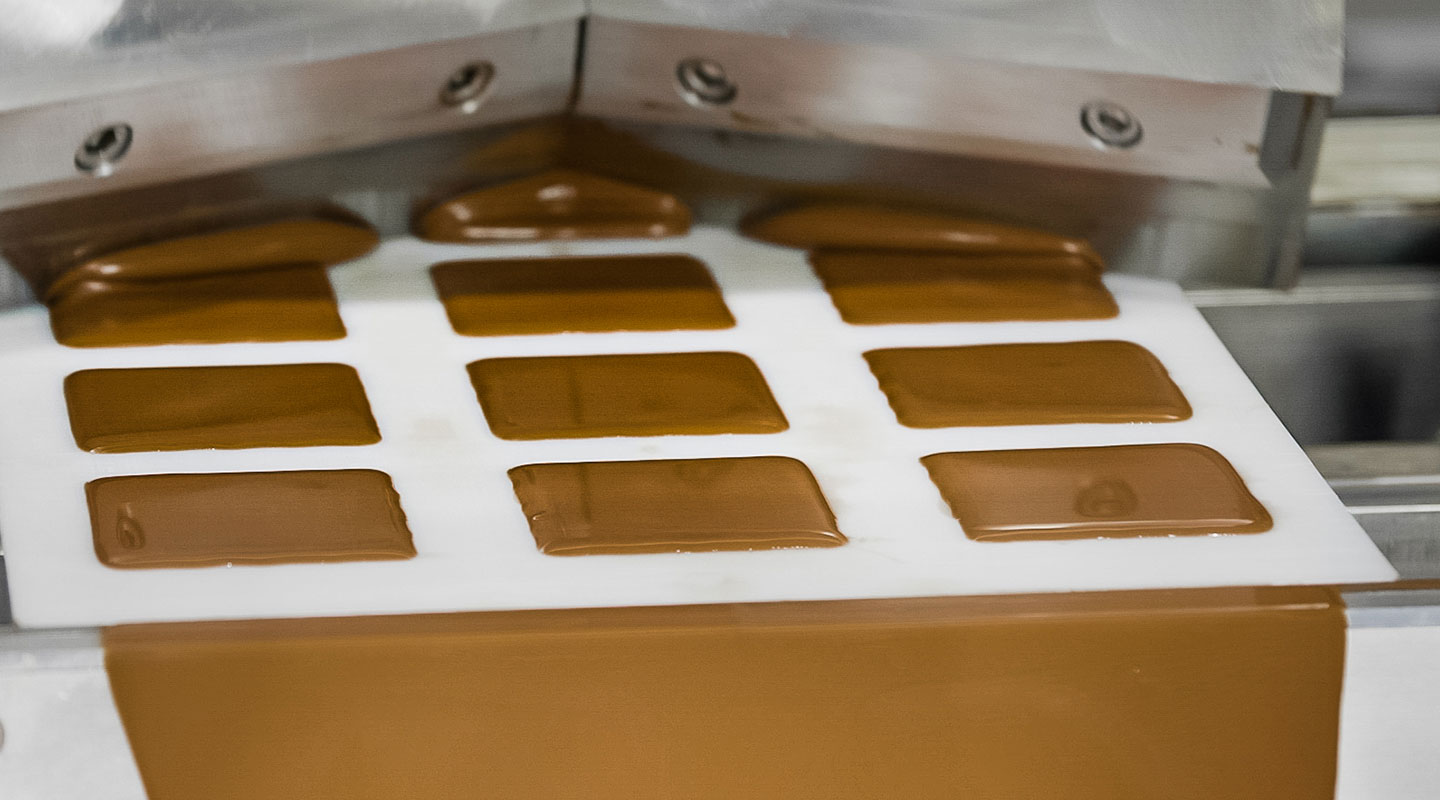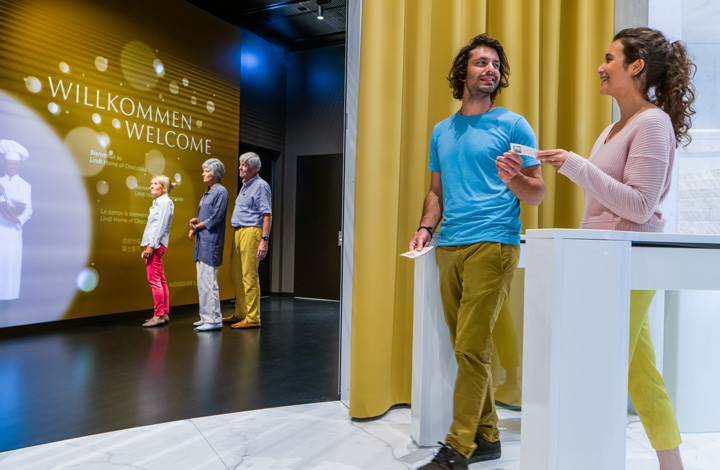 CHOCOLATE TOUR
An interactive journey of discovery
In our museum, you can journey back to the origins of chocolate and experience how cocoa conquered Europe. Meet the Swiss chocolate pioneers who made our lives sweeter with their inventions. Follow the chocolate manufacturing process in our modern test facilities. And find out just how irresistible Swiss chocolate is for yourselves.