CHOCOLATE FOUNTAIN
The most impressive chocolate fountain in the world
The Lindt Home of Chocolate welcomes visitors with a highlight towering over them at over nine meters tall: the most impressive chocolate fountain in the world. The seemingly weightless construction holds 1,400 kg of real chocolate and is the perfect start to the incomparable experience at the Lindt Home of Chocolate. See it for yourself and experience the fantastic chocolate fountain in the chocolate museum.
An emblem of the chocolate country of Switzerland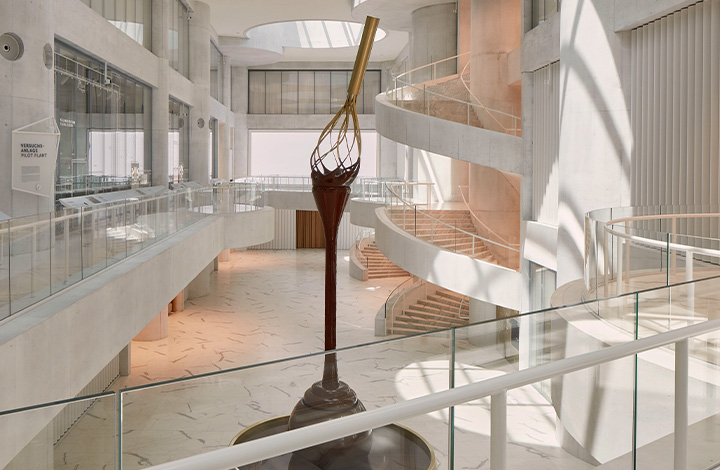 1,400 kg of chocolate and a touch of magic
We have dedicated our impressive chocolate fountain to all chocolate lovers, and especially to our Master Chocolatiers. This spectacular and magical chocolate fountain enchants young and old.
Facts & figures
As weightless as the chocolate fountain may seem, a lot of construction, planning and material has gone into it. It weighs a total of three tons, including 1,400 liters of fine chocolate. This flows through the fountain at a speed of one kilo per second. To make this possible, pipes with a total length of 94 meters were laid inside the chocolate fountain, which is exactly 9.3 meters high.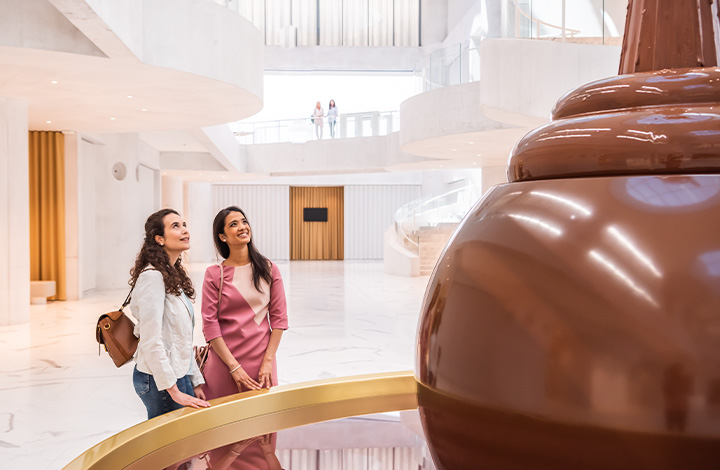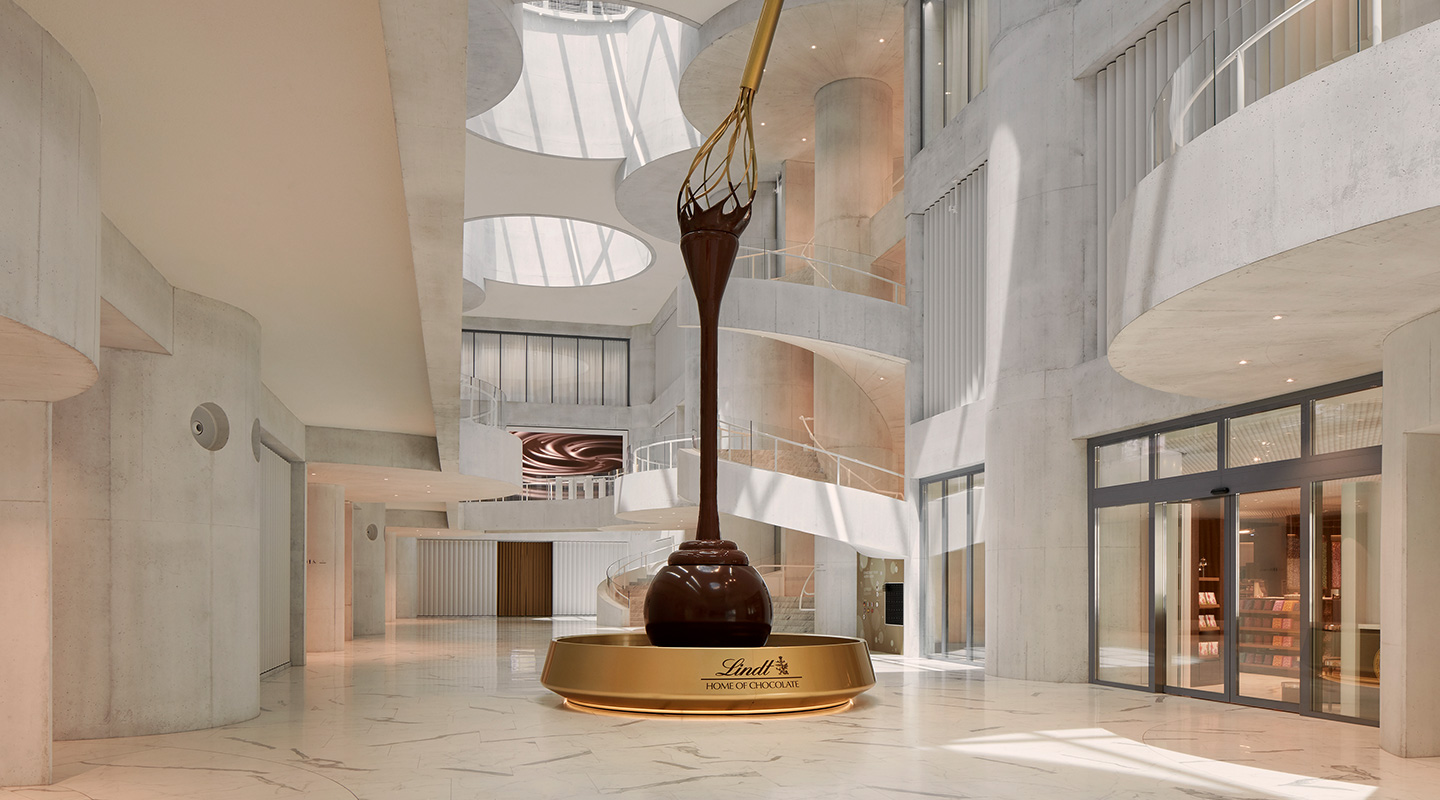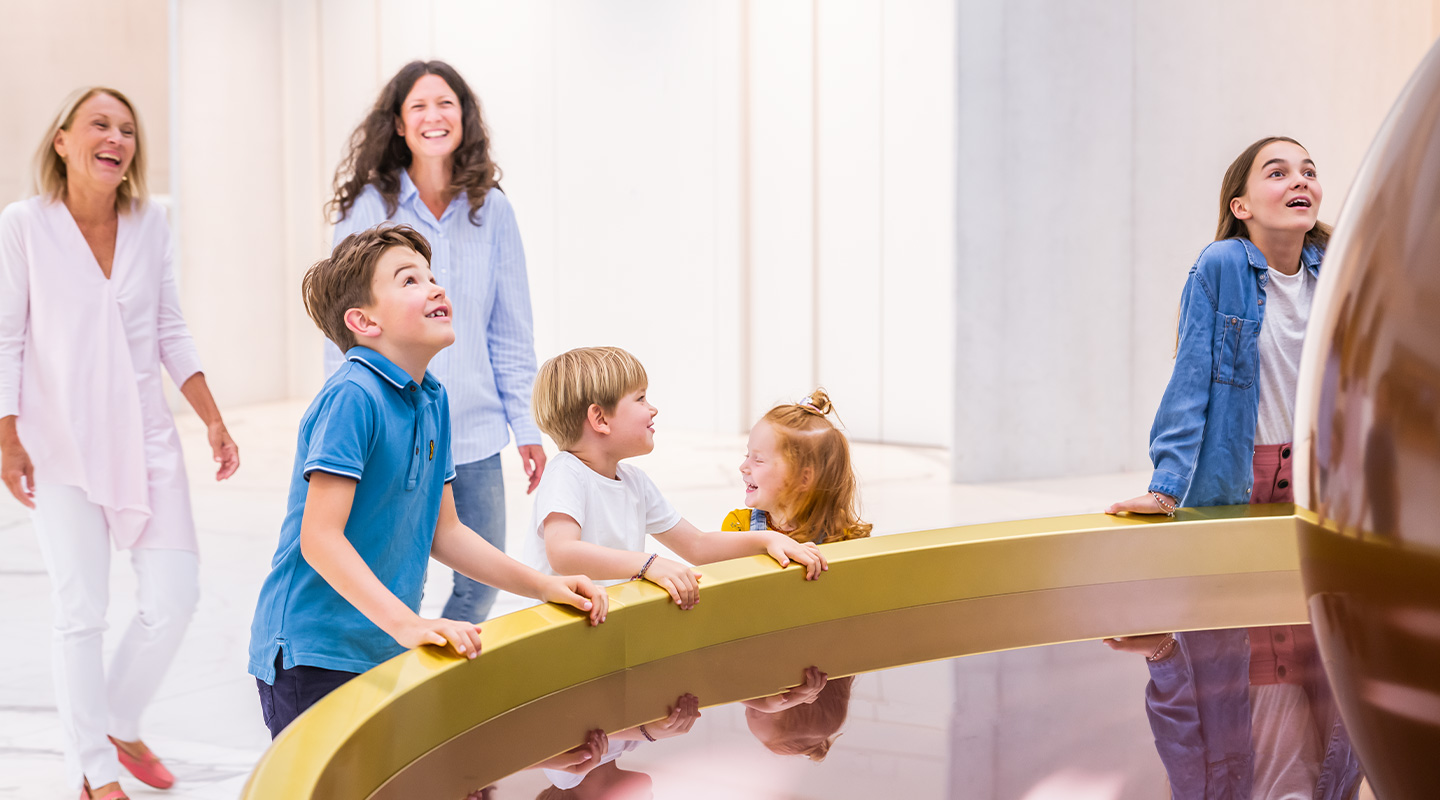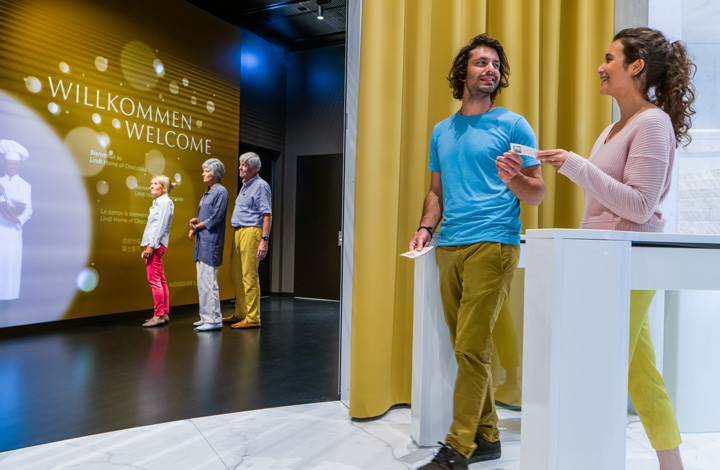 CHOCOLATE TOUR
An interactive journey of discovery
In our museum, you can journey back to the origins of chocolate and experience how cocoa conquered Europe. Meet the Swiss chocolate pioneers who made our lives sweeter with their inventions. Follow the chocolate manufacturing process in our modern test facilities. And find out just how irresistible Swiss chocolate is for yourselves.