FREQUENTLY ASKED QUESTIONS
Good to know!
We have put together a list of the most frequently asked questions about visiting the Lindt Home of Chocolate.
Directions & opening times
When is the Lindt Home of Chocolate open?
When is the shop at the Lindt Home of Chocolate open?
Monday to Friday: 10 a.m.–7 p.m.
Saturday/Sunday: 10 a.m.–6 p.m.
Parking & fees

Opening times for Lindt Home of Chocolate underground parking:
Monday to Friday: 7 a.m.–7 p.m.
Saturday/Sunday: 9 a.m.–6.30 p.m.
On weekdays there are 6 (and on weekends 12) charging stations available for electric cars (CHF 0.40 / kmh).
The maximum height for cars and minibuses is 2.15m for the entrance to the underground parking.
Parked buses on the premises must be registered at the Welcome Desk at the main entrance of the Lindt Home of Chocolate. If all parking spaces are occupied, the Aspholz rest area on the A3 can be used. We will be happy to send you detailed directions if required.
Parking fees
| | |
| --- | --- |
| up to 30 minutes | CHF 1.- |
| up to 1 hour | CHF 2.- |
| up to 2 hour | CHF 4.- |
| up to 3 hours | CHF 6.- |
| up to 4 hours | CHF 8.- |
| up to 5 hours | CHF 12.- |
| all-day rate | CHF 50.- |
How do I bring my ticket?
The ticket can be easily taken along electronically on the smartphone or as a printed version on paper. It is important that the QR code on the ticket is fully visible.
Is there a possibility to hand in my luggage?
We have free lockers for our guests, in which bags and backpacks can be easily stored. If your luggage is too large for the lockers, please contact our staff at the Welcome Desk and they will take care of your luggage. In spite of everything, please remove all your personal valuables from your luggage or bags. No liability will be assumed for stolen or lost items.
Locker Mass:
Small: 29cm (wide) x 40cm (depth) x 40cm (height)
Big: 29cm (wide) x 40cm (depth) x 80cm (height)
Chocolate tour with audio guide
Can tour tickets also be purchased at the venue?
Yes, a very small number of tickets are sold directly at the museum entrance each day. However, since the slots for the chocolate tour are limited, we recommend booking tickets online in advance, especially on weekends and holidays. You may also purchase RailAway combined tickets at any SBB railway ticket counter.
Can I start the tour earlier or later than the time specified on my online ticket?
Admission is valid for 30 minutes from the time indicated on your ticket. If you arrive after your entire time slot is past, please contact the Welcome Desk. There is no limit to the amount of time you can spend in the museum, but you must leave by closing time at the latest, which is 6 p.m.
In which languages is the audio guide available?
The audio guide is available in the following languages:
English/German/French//Italian/Spanish/Mandarin
We also offer a special audio tour for kids in German.
How long does the museum tour take?
The "Chocolate Tour" takes approximately 60 to 90 minutes. You can walk through the exhibition on your own using the free audio guide.
The guided tours last between 60 and 90 minutes.
Is it also possible to take the tour without an audio guide?
Yes, the museum has signs throughout in German and English.
Guided chocolate tour
What is the minimum recommended age for a guided chocolate tour?
Exploring the museum is suitable for all ages, and there is something for everyone to discover. However, due to the information shared during the guided tour (geographical and historical content), we recommend it for children aged seven and older.
Chocolate courses
What ages are allowed to participate in the chocolate courses?
All of our chocolate courses are guaranteed to thrill children and adults alike.
The "Creative with all Your Senses" course is open to children from 5 to 12 years of age when accompanied by an adult. The "Molding and Finishing" course is designed for children aged 8 to 12 when accompanied by an adult.
One adult is allowed to accompany up to four children. Children over 12 may participate without adult accompaniment.
Visiting the museum with school groups
Can I visit the Lindt Home of Chocolate with my school group?
School groups may only visit the exhibition as part of a guided tour. The 
CHOCO SCHOOL
 guided tour was designed especially for school groups and is based on the "Lehrplan 21" harmonized curriculum. We recommend the CHOCO SCHOOL guided tour starting from the third grade.
Duration of guided tour: 60 minutes – we recommend that you plan for an additional 15-20 minutes of time after the tour before leaving the museum.
Cost: CHF 15.00 per teacher and chaperon aged 16 and older, and CHF 10.00 per pupil aged 15 and under. Since we require school groups to visit the exhibition on a guided tour, we provide the guide free of charge.
Group size: min. 10, max. 26 people (incl. teacher)
A guide will lead the school group with a maximum of 26 participants (incl. teacher) through the exhibition, while the teacher remains responsible for supervising the pupils. All participants will receive headphones in order to listen to the fascinating explanations from the guide.
Languages
Which languages are used in the museum's exhibitions?
Signs in the museum:
German/English
Audio guide for the chocolate tour:
English/German/French/Italian//Spanish/Mandarin
Guided tour (public tours) in German and English.
Other languages available if booked in advance:
French/Italian/Spanish/Mandarin/Japanese
Vouchers
Can I purchase an all-inclusive voucher for the LHOC (shop, chocolateria, café and museum)?
No, unfortunately we do not sell an all-inclusive voucher.
The following vouchers are available:
Museum: Voucher for single tickets or for the public tour (available online)
Chocolateria: Voucher for chocolate courses (available online)
Shop: Product vouchers (available onsite)
Café: Product vouchers (available onsite)
Please keep in mind that the vouchers are non-transferable and can only be used for the specific product's value, venue or course you paid for.
How can vouchers be redeemed?
Vouchers for the chocolate tour or the chocolate courses can be redeemed online or onsite.
Online:
You need to make a reservation on the website for the time slot or course you want and then enter the voucher code before completing the reservation (after "BUY NOW").

On-site:
Please note that if you present your voucher directly at the museum, you are not entitled to a ticket if you have not already reserved it online and if there is no longer any availability for the desired time slot.
Vouchers for the shop can only be redeemed on-site.
Accessibility
How accessible is the Lindt Home of Chocolate for visitors with impaired mobility?
The Lindt Home of Chocolate is completely accessible for wheelchairs. You can find all the information about accessibility on 
this page
Methods of payment
How can I pay, whether online or on-site?
Online reservations: by credit card
On-site: by debit/credit card, TWINT or voucher, cash in CHF and EUR (only euro banknotes accepted, change given in CHF)
We accept the following cards: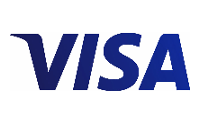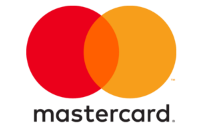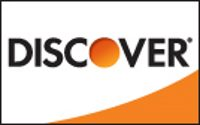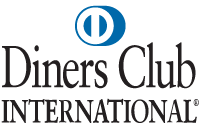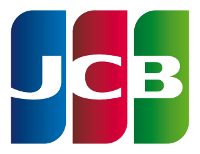 Do I get a reduction with the Swiss Travel Pass?
No, with the Swiss Travel Pass you do not have a reduced admission to the Lindt Home of Chocolate.
Do I get a reduction with the Raiffeisen Museum Card?
No, the Raiffeisen Museum Card does not give you reduced admission to the Lindt Home of Chocolate.