Win a chocolate tour for the whole family!
Easter Coloring Competition 2023
Download the bunny template from the website, get creative, add whatever designs you like and, with a bit of luck, you could win an exciting chocolate tour for your family.
Entrants must be children aged 3 to 12.
The winners will be selected from the following three age categories: 3 to 5 years, 6 to 7 years, and 8 to 12 years.
How it works:
Download the template, print it onto A4 paper and cut it out, or pick one up from the Lindt Home of Chocolate
Design and color in the plain, front side of the template
Fill in your personal details on the back
Hand in your work of art to the Lindt Home of Chocolate or send it to us by post:
Lindt Home of Chocolate
Welcome Desk
Seestrasse 204
8802 Kilchberg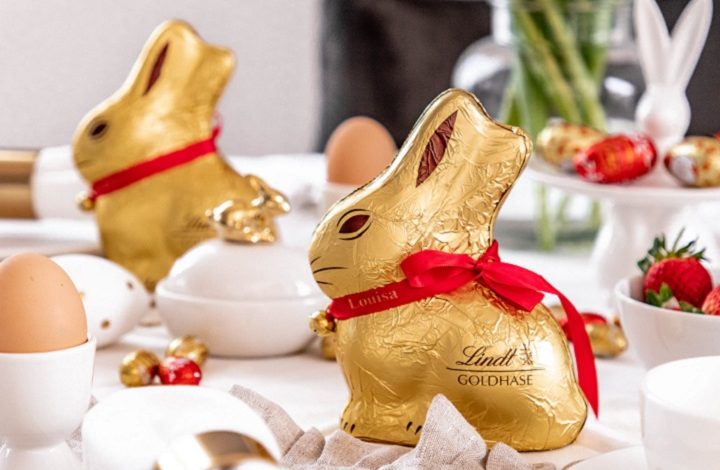 Participation in the contest implies agreement with the terms and conditions of the contest.
Details and conditions of participation can be found here