MOLDING AND REFINING
Make chocolate lollipops and figures yourself
Pour a precious, hollow figure in our authentic CHOCOLATERIA. While the poured masterpieces cool, you can decorate two chocolate lollipops with sugar decorations, almonds, sprinkles, nuts and even more melt-in-your-mouth chocolate.
Your handmade creations will be beautifully wrapped and you can take them home with you.
This course is the perfect activity at any time of year and is suitable for adults and children aged 8 and above. All under the expert guidance of a real LINDT Master Chocolatier.

Details about the course
During the "Molding and refining" course, you will pour chocolate to form a precious, hollow figure and decorate two chocolate lollipops with delicious edible decorations. And of course you can take your creations home with you, too.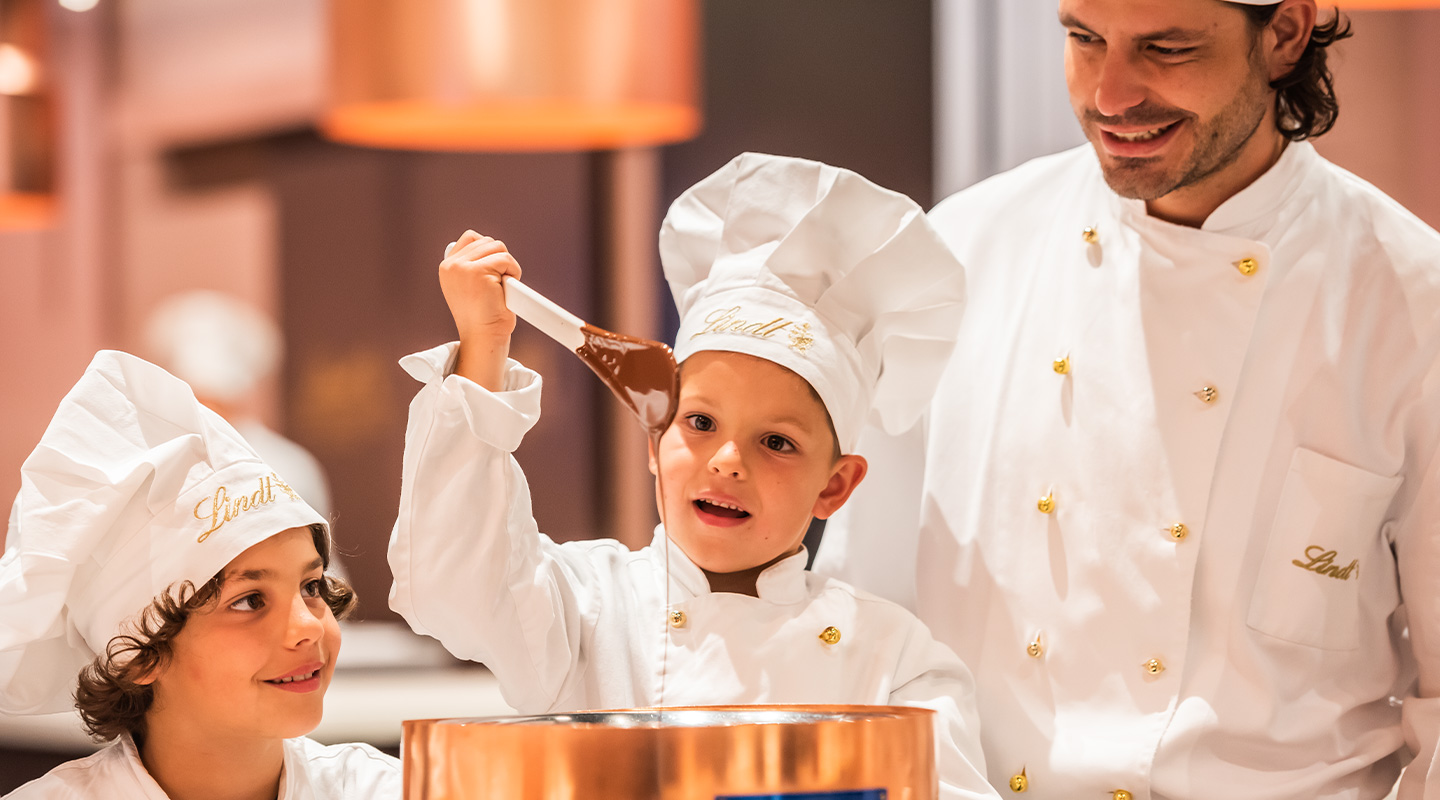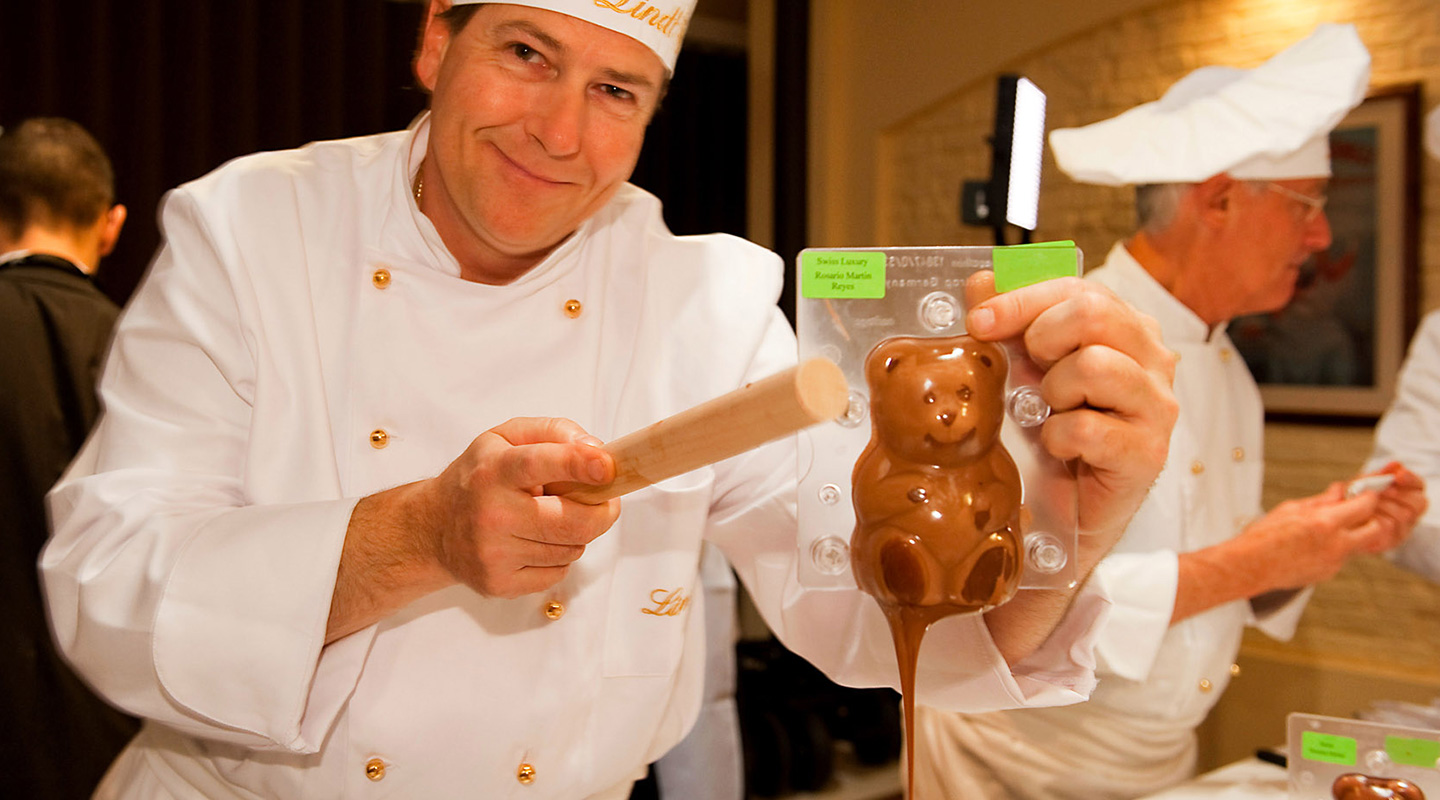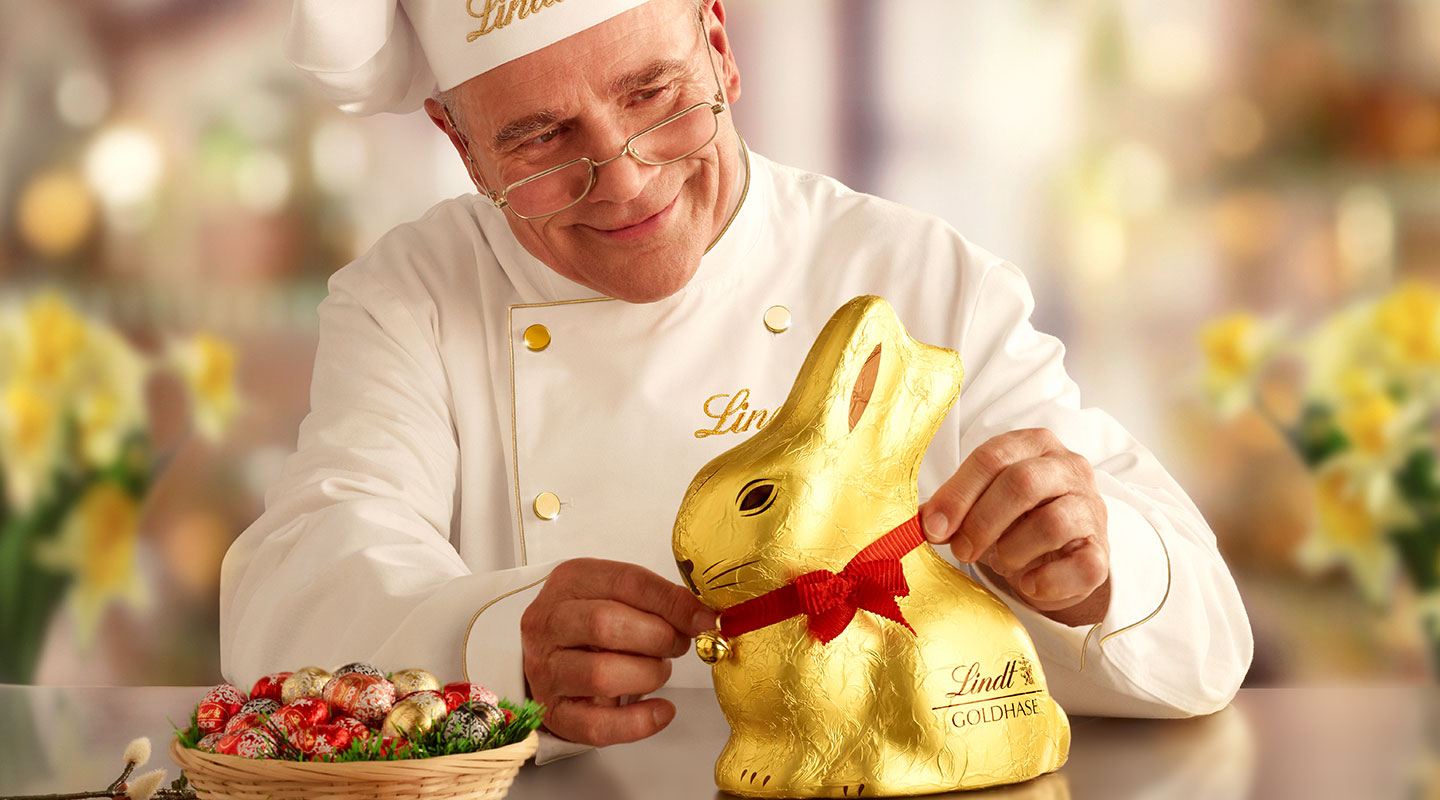 Mold and refine your own chocolate now
Choose one of our unique chocolate courses and easily create chocolate yourself. You can book a course here to enjoy a fun, melt-in-your-mouth experience at the Lindt Home of Chocolate.