MOLDING AND REFINING
Make your own chocolate figures and lollipops
In this course you will first receive an exciting introduction to the world of chocolate. Then, you will be able to pour a fine hollow figure in our authentic CHOCOLATERIA.
While the poured masterpieces cool, you can decorate two delicious chocolate lollipops. Your handmade creations will be beautifully wrapped and you can take them home with you.
Under the expert guidance of our LINDT Master Chocolatiers, you and your guests, or your team, will learn how to handle chocolate and create your own masterpieces. Send us an obligation-free inquiry for more details.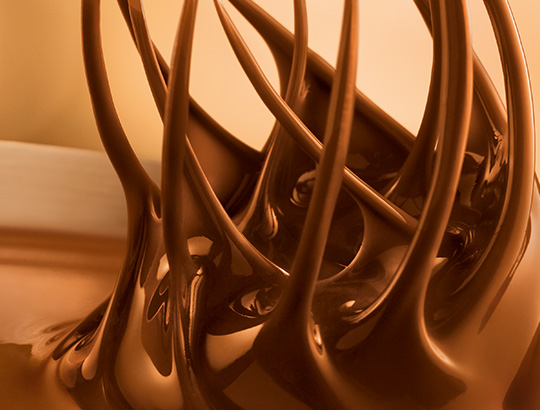 Details about the course
In this private course you will discover interesting facts about the world of chocolate and create fine, chocolaty treats, which of course you can take home with you.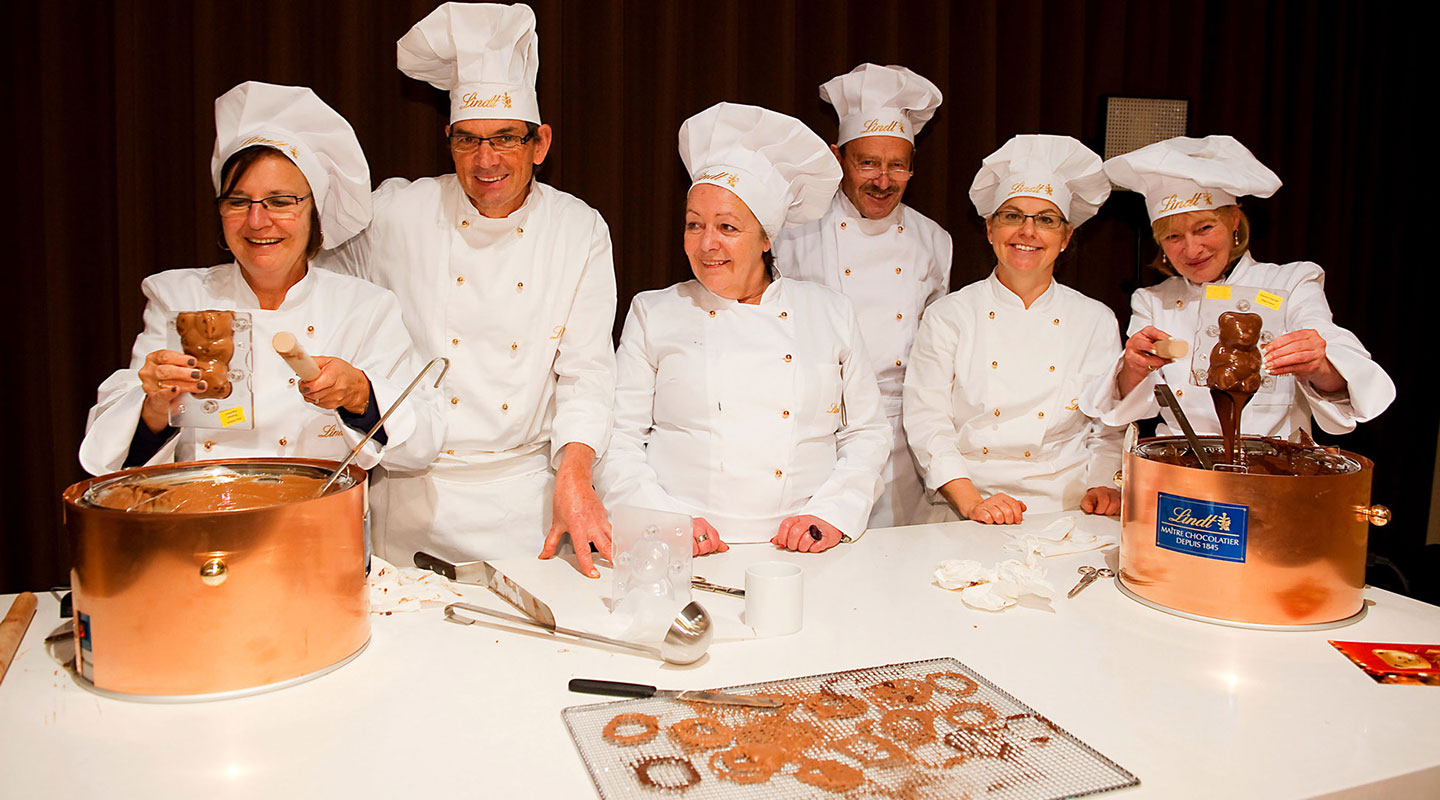 Your inquiry regarding a corporate & private course
Do you want to offer your customers, employees or business partners an unforgettable, one-of-a-kind chocolate experience in the unique atmosphere of the Lindt CHOCOLATERIA? Then, simply fill out the form below and send us your obligation-free inquiry. We look forward to hearing from you.